On August 15-16, the National Nonferrous Metals Standardization Technical Committee and the National Additive Manufacturing Standardization Technical Committee jointly organized the Additive Manufacturing Standards Working Conference in Guangzhou, which was attended by 64 expert representatives from 51 units. At the meeting, seven additive manufacturing standards in the field of nonferrous metals were reviewed, reviewed and discussed.
Standard formulation to promote the development of industry norms
As the first drafting unit of the national standard "High Entropy Alloy Powder for Additive Manufacturing", Jiangsu Villari participated in the meeting.
After discussion, the experts at the meeting agreed that the formulation of this standard followed the principles of meeting user needs, reasonable technical content, and feasible inspection methods, and fully considered the opinions and suggestions of manufacturers, users and relevant parties. It has a strong normative and guiding role for high entropy alloy powder used in additive manufacturing in China and has reached the domestic advanced level. It is also suggested that the preparation team should form a draft of the national standard for approval and submit it after revision according to the experts' opinions.
Stick to the original intention and lead the development with quality and innovation
As one of the few enterprises with multi-system high entropy alloy production technology in the industry, the national standard "High entropy alloy powder for additive manufacturing" drafted by Jiangsu Weilari mainly involves five specific brands of FeCoNiCrMn, FeCoNiCrAl, FeCoNiCrTi, FeCoNiCrMo and FeCoNiCr. Each product is divided into two categories. The technical requirements include the chemical composition, particle size, bulk density, vibrating density and fluidity of the powder The appearance quality and other indicators are specified in detail.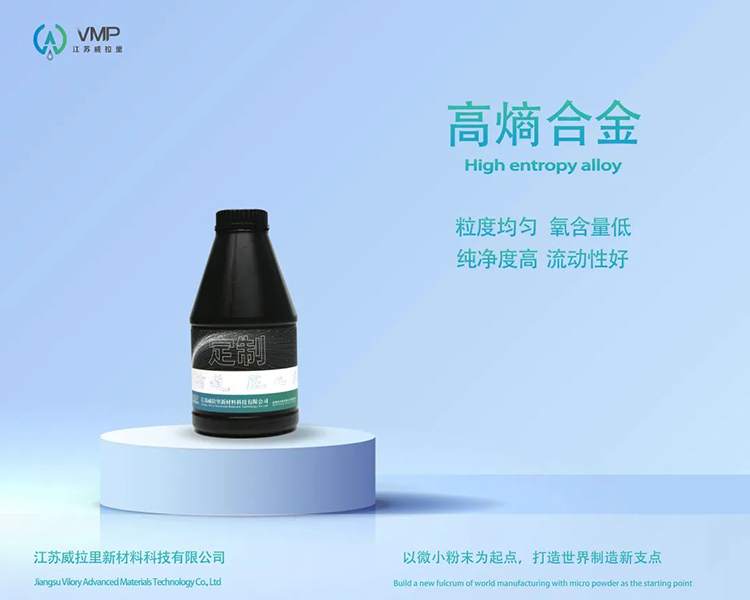 Benchmark enterprises to help the high-quality development of the industry
As a leading enterprise in the aerosol metal powder industry, Jiangsu Willari actively participated in the formulation of relevant national/industrial standards in the field of nonferrous metals and additive manufacturing, and promoted the solution of the current problems of metal powder for additive manufacturing with no standards to follow and uneven powder properties. Up to now, Willari has participated in the preparation and revision of 15 national standards and 10 industrial standards, and has issued 8 national standards and 2 industrial standards.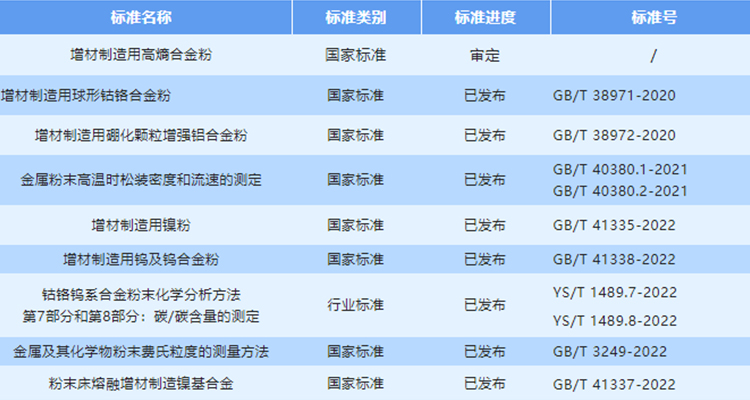 In the future, Jiangsu Villari will always bear in mind the responsibility of state-owned enterprises, adhere to the development strategy of "one body and two wings", self-pressurize and self-refine, base on independent research and development, focus on tackling the core technology of "neck" materials in the key areas of the country, and strive to build the invisible champion of the metal powder material industry.